The Top Indoor Activities for Kids in Glasgow- 2019
When it comes to keeping the kids entertained, Glasgow has an abundance of things to see and do. However, with our Scottish climate being somewhat unpredictable (four seasons in one day anyone?), sometimes parents just want to select a day out that's definitely going to stay dry.
That's why we have put together the ultimate guide to indoor activities in Glasgow. Whether you are looking to take a trip that will provide education as well as fun, or let your children blow off some steam with a physical activity, there's bound to be something that suits your family.
Hollywood Bowl Springfield Quay
From the fun of putting on bowling shoes, to the excitement of hitting their first ever strike, bowling can be a great treat for the kids. Hollywood Bowl offers the classic ten pin bowling experience in a thoroughly modern bowling alley.
Child-friendly features include ramps, bumps and extra small sized balls, making it a super fun way to while away a few hours – just try to remember to let the kids win!
Pros:
With on site dining facilities and a games area, you can enjoy multiple entertainment options under one roof. Also, its location means you can combine bowling with a trip to the cinema located nearby.
Cons
Bowling can be over very quickly if you are in a small group and book only one game, but the costs can mount up for several games. May not be suitable for very young children.
Costs
Family 1 Game from £20.84*
Opening hours
10am – 12am*
Website
https://www.hollywoodbowl.co.uk/
Riverside Museum
This award-winning transport museum can keep the whole family entertained for hours. If it involves travel, you can bet it's included. With interactive displays and exhibitions, the Riverside Museum can be the perfect day out, no matter the weather.
There are over 3,000 displays at the museum, and the kids can walk in the pathway of pirates on the Tall Ship or help to put out a fire in an interactive experience you won't soon forget! Best of all, Riverside Museum is open throughout the year and is 100% free of charge for adults and kids of all ages!
Pros:
Fascinating insights into the history of transportation in Scotland and beyond, along with plenty of activities to keep kids entertained. Also a great budget option – entry is free!
Cons:
Can get a little congested during peak times and may not be particularly entertaining for younger children.
Costs
Free Entry
Opening Hours
Monday to Saturday 10am to 5pm
Sunday 11am to 5pm
Ryze Glasgow
At Ryze Glasgow, the whole family can enjoy defying gravity in a state of the art Xtreme air sports park. Situated within a beautiful 18th century building, there are a superb range of activities including super trampolines, an Xtreme dodgeball cage, foam pits, and even an air track for aspiring gymnasts.
With an on-site café bar and great number of different air sports to participate in, Ryze makes for a great day out for children and adults of all ages.
Pros:
The sheer variation of activities to participate in make Ryze perfect for entertaining a diverse group, from thrill seeking teens to toddlers who are just finding their feet, all can find something to enjoy. The team are also known for being super friendly.
Cons:
Unsurprisingly, the park take safety very seriously, but this does mean that visitors have to watch a five minute video before being able to start playing, which can be a bit long for very young children.
Costs:
From £11 per person
Opening Hours:
| | |
| --- | --- |
| Monday | 9:30am–9pm |
| Tuesday | 9:30am–9pm |
| Wednesday | 9:30am–9pm |
| Thursday | 9:30am–9pm |
| Friday | 9:30am–9pm |
| Saturday | 9:30am–9pm |
| Sunday | 9:30am–6pm |
Website:
https://www.ryze.co.uk/locations/glasgow
R-Cade
Packed to bursting point with iconic game consoles spanning more than 50 years, R-CADE is unique and unmissable. Arcade passes are available from as little as £3, which offer access to the entire archive of games available at this legendary venue.
Bringing old-school and new-generation gaming together in perfect harmony, there's something on offer for everyone. And to spice things up even further, there's also an on-site snack bar that specialises in…authentic ramen noodles from the Far East!
All of which adds up to a unique and enjoyable experience at an affordable price!
Pros:
One of the most incredible collections of retro and modern arcade machines and consoles in the country. Delicious snacks and drinks at affordable prices.
Cons:
Open to adults only after 7pm on Fridays and Saturdays. Also, may have limited appeal to non-gamers.
Costs
Free entry, game passes individually priced
Opening hours
Open Tues – Sun, 12pm to 7pm All Ages
Fri + Sat Over 18's Only 7pm to Late
Website
Jurassic Jungle
Discover Scotland's premier indoor adventure soft play centre, right at the heart of Glasgow! Designed for babies and children up to the age of 12, Jurassic Jungle boasts an enchanting dinosaur-themed environment and a fantastic soft play area for under threes.
Not forgetting the Jungle Café, which is the perfect place for parents to relax and unwind while the kids have the time of their life! Healthy snacks, freshly prepared meals and the opportunity to organise special Jungle Parties for all occasions – the perfect recipe for a fun-filled family day out!
Pros:
Fantastic entertainment in a safe and welcoming environment for younger children. Comprehensively affordable prices for babies and kids of all ages.
Cons:
Activities restricted to children aged 12 and under, though are probably better suited to children slightly younger than 12.
Costs
Adults and Babies Under 12 Months Go Free
Kids £2.50 to £4.50
Meal Deals from £5 to £8.50
Opening hours
Monday - Wednesday 9.30am - 6.00pm
Thursday - Friday 9.30am - 7.00pm
Saturday 10.00am - 7.00pm
Sunday 10.00am - 6.00pm
Website
http://www.jurassicjungle.co.uk/
SeaLife Aquarium
Located just 30 minutes from the heart of Glasgow, Sea Life Loch Lomond Aquarium occupies a prime plot on the stunning shores of Loch Lomond. Explore a fascinating and enchanting undersea world across seven themed zones, getting up close and personal with more than 1,500 fantastical creatures!
Sea Life Loch Lomond Aquarium is home to Scotland's only Cow Nose Rays, along with the largest collection of sharks in the country. Don't pass the opportunity to check out the resident family of playful otters, or sample superb homemade delicacies in the on-site café!
An incredible underwater adventure for the whole family, whatever the weather!
Pros:
Open throughout the year and the perfect place to head on a rainy day. Rare and unusual sea creatures from all over the world, guaranteed to captivate adults and kids of all ages.
Cons:
Can prove slightly expensive for larger groups, particularly when paying standard walk-up prices.
Opening Hours
10am to 4pm
Longer opening hours during summer season
Costs
Walk in price £13.95 per adult & £9.95 per child
Discounts available by booking online
Website
www.visitsealife.com/loch-lomond
Time Capsule Water Park
Glasgow's Time Capsule Water Park is rated as one of the top visitor attractions in the entire country. Dive into the action for yourself and you'll quickly understand why!
The waterpark itself is home to some of the most incredible waterslides in Scotland, including the famed Storm Chasers, Tornado Tantrum and the Tipping Bucket. There's also a pristine 25-metre swimming pool for a more relaxing dip, a state-of-the-art ice-skating rink and a fully equipped work-out centre.
Pros:
One of the premier waterparks in the country with attractions suitable for all ages.
Cons:
The waterpark itself is closed during the winter months, though the ice-rink remains open throughout the year.
Costs
Kids £3 and up
Adults £7 and up
Family tickets from £17
Opening Hours
November: Waterpark Closed
December: Waterpark Closed
January: (Saturday & Sunday 10am – 8pm)
February: Weekend opening & February school holiday week (10am – 8pm)
March: (Saturday & Sunday 10am – 8pm)
Website
https://www.nlleisure.co.uk/time-capsule/waterpark
Snow Factor
For newcomers and seasoned veterans alike, Snow Factor is the ultimate indoor winter sports experience! Boasting an enormous main ski slope, a more gentle tuition slope, an ice climbing wall and no less than four ski lifts, it's every bit the condensed alpine resort right on your doorstep!
Perfect skiing conditions are guaranteed throughout the year, with instructors on-hand to help first-timers get started. The on-site Bavarian restaurant is worth the trip alone, as is the Festive Grotto over the Christmas period and Scotland's only Ice bar!
Dive into the action and you'll find it hard to believe you're just a 10-minute drive from Glasgow City Centre!
Pros:
One of the best indoor ski slopes in the country. Outstanding tuition available and a wide variety of activities to try out.
Cons:
Relatively expensive for adults and children alike.
Costs
Organised events and sessions from £10pp
Day lift passes from £35 for adults
Junior Day lift passes from £20
Opening Hours
Monday to Friday 10:00 - 22:00
Saturday to Sunday 09:00 - 22:00
Website
Glasgow Science Centre
You don't have to be a scientist to get a real kick out of the Glasgow Science Centre! In fact, it's the kind of place that can spark a lifelong interest in science for adults and kids of all ages!
One of Scotland's most popular and impressive visitor attractions, the site comprises two acres of interactive exhibits, activities, shows and workshops. There's also a spectacular planetarium, not to mention a state-of-the-art IMAX Cinema for good measure.
The Glasgow Science Centre provides a fascinating glimpse at both the history and the future of science, with a hand-on experience the whole family will love!
Pros:
Plenty of interactive exhibits to keep even the most demanding kids (and adults) busy for hours!
Cons:
You may initially struggle to convince your kids they'll enjoy a day of scientific education!
Costs
Adults £11.50
Kids £9.50
Opening Hours (Winter)
Monday Closed
Tuesday Closed
Wednesday 10.00 - 15.00
Thursday 10.00 - 15.00
Friday 10.00 - 15.00
Saturday 10.00 - 17.00
Sunday 10.00 - 17.00
Scotland Street School Museum
A true architectural treasure, Scotland Street School was designed by Charles Rennie Mackintosh between 1903-1906. Today, this iconic school is one of the foremost museums in Scotland, telling the story of more than a century of education in and around Glasgow.
Scotland Street School Museum is bursting with fascinating historical artefacts, guaranteed to transform the way you and your kids look at modern education for life! Discover what school was really like during the Second World War, or as far back as the reign of Queen Victoria!
And if the mood takes you, why not don a historic school uniform and take part in a light-hearted reconstruction?
Pros:
One of the finest examples of Charles Rennie Mackintosh architecture in the country and a truly fascinating journey through the history of education.
Cons:
Don't be surprised if your kids don't take kindly to spending their time off visiting another school…albeit a historic one!
Opening Hours
Monday Closed
Tuesday 10:00am - 5:00pm
Wednesday 10:00am - 5:00pm
Thursday 10:00am - 5:00pm
Friday 11:00am - 5:00pm
Saturday 10:00am - 5:00pm
Sunday 11:00am - 5:00pm
Costs
Free entry
Website
https://www.glasgowlife.org.uk/museums/venues/scotland-street-school-museum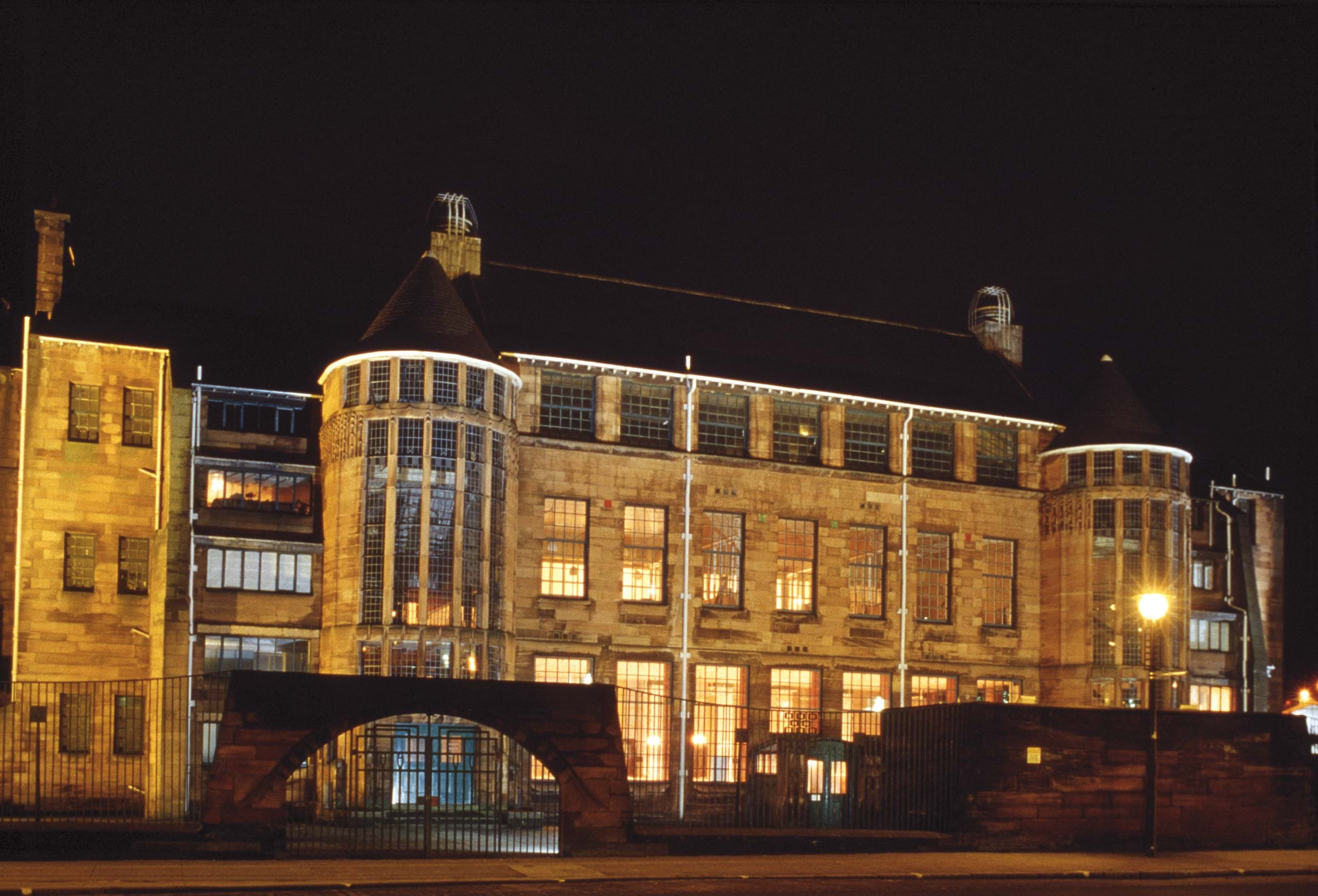 ScotKart Go Karting & Laser
Last but not least, ScotKart has been setting new standards in quality karting for more than 25 years. Now with three prime locations across Scotland, ScotKart gives kids (and adults) the opportunity to act out their Formula One fantasies in a safe and enjoyable setting!
If the need for speed isn't your thing, ScotKart is also home to one of the most epic laser-tag arenas in the city. Pit your wits against a team of adversaries at Lazer Planet, or test your nerve in the unique on-site Lazer Maze.
Again, the perfect opportunity to live out those childhood fantasies of becoming the next James Bond!
Pros:
An unforgettable, adrenaline-filled experience – ideal for a special occasion.
Cons:
Somewhat expensive and unsuitable for younger children.
Opening Hours
12:00 to 22:00 daily
Costs
From £25 per person
Website
Check out our exclusive list of the top activities for you to get up to with your kids in Glasgow. Click to find out more and start planning your day out. Fresh for 2019!